Lists of the greatest guitarists generally focus on performers in the blues and rock eras of the modern guitar. And there are lots of extraordinary blues and rock guitarists!
Our team at Orchestra Central has listened to the music of these guitarists and come up with the following list we consider to be the best guitarists of all time based on skill, range of talents, and influence of music.
20 – Mark Knopfler
Mark Knopfler is an extraordinarily talented British guitarist, singer, and songwriter best known as the lead vocalist and guitarist of the rock band Dire Straits. Born on August 12, 1949, in Glasgow, Scotland, Knopfler's unique fingerpicking style, inspired by rock and roll, blues, and country music, has garnered him widespread acclaim throughout his career.
With Dire Straits, he achieved tremendous success, particularly with their 1985 album "Brothers in Arms," which featured the iconic hit "Money for Nothing." Knopfler's songwriting often showcases intricate storytelling and evocative imagery, earning him a reputation as one of the most poetic and introspective lyricists in rock music. In addition to his work with Dire Straits, Knopfler has released several well-received solo albums and contributed to numerous film scores, solidifying his status as a versatile and influential musician.
19 – Jimmy Page
Jimmy Page is an English multi-instrumentalist, record producer, songwriter, and musician famously known for being the founder and guitarist of the Led Zeppelin band. Page is super talented in producing guitar riffs, and his music style involves technical solos, melodic solos, and alternative guitar tunings fused with aggressive guitar tones. In his career, Page has played for numerous bands and groups, including:
All Stars
The Yardbirds
Led Zeppelin
The Firm
Page and Plant
Page has had various achievements in his musical career, including ranking 3rd in Rolling Stone's 100 Greatest of All Time list in 2015. He was also inducted twice into the Rock and Roll Hall of Fame.
18 – Carlos Santana
Carlos Santana is a critically acclaimed American guitarist who rose to fame between the late 60s and early 70s. His band, Santana, pioneered rock and roll Latin American jazz fusion. His unique music style consists of melodic blues mixed with Latin American rhythms and African tones.
Santana has had various accomplishments in his career. In 1998, he was inducted into the Rock and Roll Hall of Fame. He also won three Latin Grammy Awards and 10 Grammy awards.
Fun fact: Carlos Santana's Black Magic Woman was in Guitar Hero 5.
17 – Kirk Hammett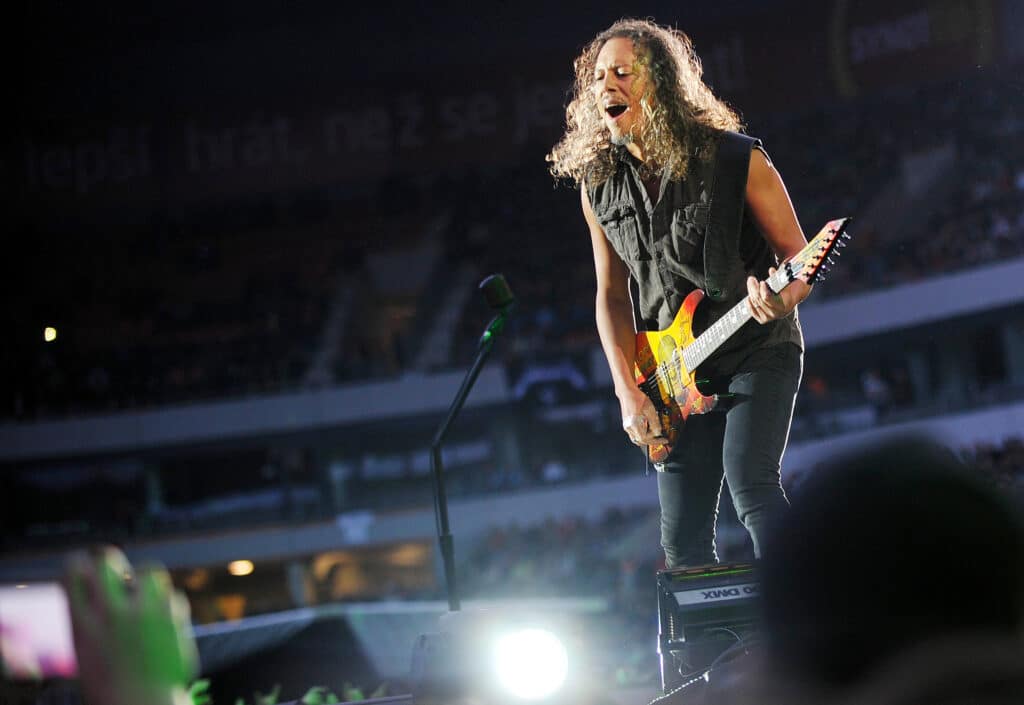 Born in November 1962, Kirk Hammett is an American guitarist popularly known for being the songwriter and lead guitarist of the famous heavy metal band called Metallica. Hammett's musical style includes palm muting and fast picking techniques.
Over the course of his career, Hammett has played for the following bands:
Metallica
Exodus
Spastik Children
Hammett has had various achievements in his career, including ranking 11th on Rolling Stone among the 100 greatest guitar players of all time.
16 – Joe Satriani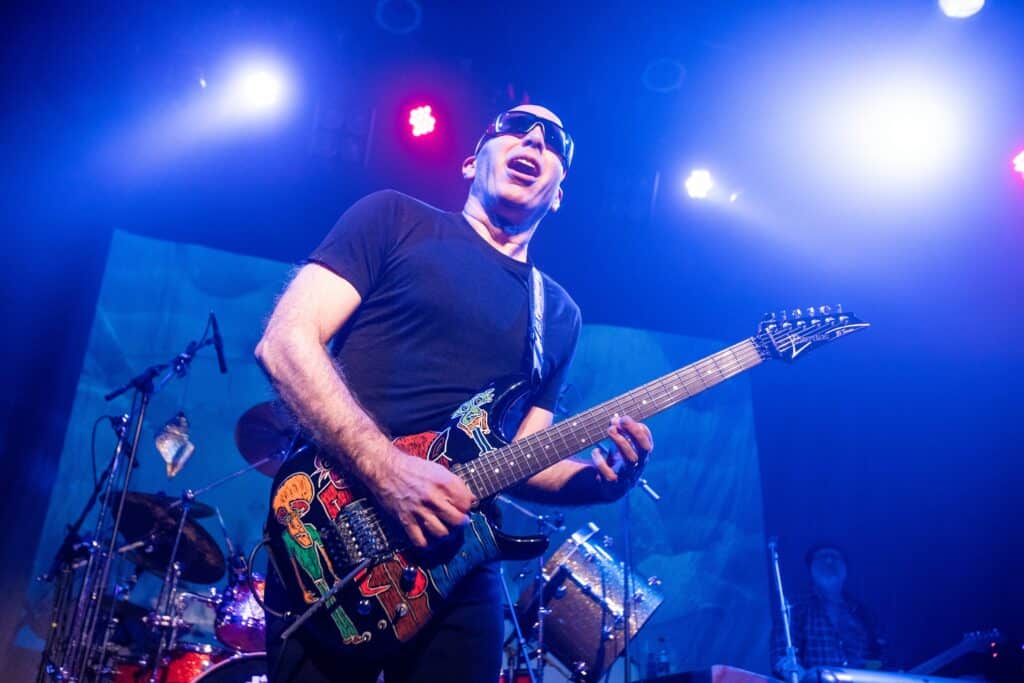 Joe Satriani is an American guitarist, songwriter, and composer born in July 1956 in Westbury, New York. Before becoming one of the most influential guitarists of all time, he was a guitar instructor.
Satriani has played for several bands, including:
Deep Purple
Chicken Foot
The Greg Kihn Band
Crowded House
Joe Satriani has many achievements and accolades, including being nominated 15 times for the Grammy Award. He also sold more than 10 million albums, making him the bestselling guitarist (instrumental rock) of all time.
15 – Jeff Beck
Jeff Beck is a well-known English rock guitarist born in June 1944 in Wallington, England. His music consists of different genres such as hard rock, blues rock, electronica, jazz fusion, and guitar rock. Additionally, Jeff Beck has played for various bands during his career, such as:
The Yardbirds
The Jeff Beck Group
Beck, Bogert, and Appice
Some of Jeff Beck's lifetime achievements include being inducted twice into the Rock and Roll Hall of Fame. In 2014, he received a British Academy Award for Outstanding Contribution to British Music. He also won six Grammy Awards for Best Rock Instrumental Performance.
14 – Stevie Ray Vaughan
Stevie Ray Vaughan was a great American songwriter, singer, musician, and record producer. Born in October 1954 in Dallas, Texas, Stevie Ray Vaughan would play the guitar behind his back or pluck the guitar strings with his teeth just like Jimi Hendrix used to do. These acts helped Vaughan gain fame in Europe and other parts of the U.S.
His musical style was rooted in jazz, blues, and rock. Vaughan played for several bands in his career, including:
Double Trouble
The Vaughan Brothers
Vaughan's music lives on despite his tragic death in 1990 and has had several posthumous music releases.
13 – David Gilmour
David Gilmour is a member of the English rock band Pink Floyd. He is an English songwriter, musician, and singer, and he was born in March 1946 in Cambridge, England. The Pink Floyd band achieved international success in the early 80s by becoming the highest-selling act in music history.
His music style consisted of expressive notes, blues phrases, well-paced solos, rich chordal textures, and guitar riffs.
Gilmour has received several awards in his music career. In 1996, Gilmour was inducted into the United States Rock and Roll Hall of Fame. In 2005, he was inducted into the UK Music Hall of Fame.
12 – Pete Townshend
Pete Townshend is an English singer, songwriter, and musician born in May 1945 in Cheswick, London. Although he is known as a great guitarist, Townshend is also an expert instrumentalist who can play the harmonica, banjo, ukulele, keyboards, violin, synthesizer, mandolin, drums, and the bass guitar. What makes Pete Townshend's talent remarkable is that he is self-taught. Additionally, Townshend has played for the following bands:
The Who
Deep End
The Crazy World of Arthur Brown
Thunderclap Newman
Pete Townshend has received numerous awards and accolades. In 1983, he received the Lifetime Achievement Brit Award. In 1990, Townshend was inducted into the Rock and Roll Hall of Fame.
11 – Peter Green
Peter Green was an English guitarist, songwriter, and a blues rock star. He was born in October 1946 in Bethnal Green, London. Green was known for his unique soulful phrases in his music and swinging shuffle grooves, unlike other guitarists.
Green played for various bands throughout his musical career, including the following:
John Mayall and the Blues Breakers
Fleetwood Mac
Peter Green Splinter Group
10 – Johnny Marr
One of the best guitar players of all time is Johnny Marr, who was born in October 1963 in Manchester, England. He is an English singer, musician, and songwriter of The Smiths.
Other bands that Johnny Marr has played for in his music career include:
Modest Mouse
The Pretenders
The The
Marion
Black Grape
The Cribs
Johnny Marr's accolades and achievements include the 4th best guitarist over the last 30 years in BBC's poll in 2010. In 2013, he was honored by NME with the Godlike Genius Award.
9 – Ritchie Blackmore
Ritchie Blackmore is a famous English songwriter and guitarist born in April 1945 in Somerset, England. Many consider Blackmore the best guitarist in the world for his classical solos and guitar riffs.
During his musical career, Ritchie Blackmore played for the following rock bands:
Deep Purple
Rainbow
Blackmore's Night
The Outlaws
Additionally, Ritchie Blackmore is known for using different guitar techniques such as mixing guitar riffs with organ sounds to produce hard jam-style rock music and fusing baroque music with hard rock. Ritchie Blackmore's achievements included being inducted into the Rock and Roll Hall of Fame in 2016. He is also cited as one of the most influential guitar players in the world by Rolling Stone and Guitar World.
8 – Eddie Van Halen
Eddie Van Halen, one of the best guitarist in the world, was born in January 1955 in Amsterdam, Netherlands. He is known for popularizing a unique solo guitar technique known as tapping, which allows a guitar player to play rapid arpeggios with both hands on the guitar's fretboard.
Eddie Van Halen was also the co-founder, main songwriter, keyboardist, and guitarist of the Van Halen rock band. During the 2020 Billboard Music Awards, musicians like Jack White, Dierks Bentley, and G.E Smith honored Eddie Van Hale and his legacy.
7 – Randy Rhoads
Randy Rhoads was one of America's best heavy metal guitarists who significantly impacted the metal music scene. He popularized different guitar techniques like tremolo dive bombs and two-handed tapping. Both of which are now commonly used in heavy metal music.
Thanks to Rhoad's education in classical guitar, he helped create a musical subgenre known as neoclassical metal. In 2021, Rhoads was inducted into the coveted Rock and Roll Hall of Fame posthumously.
Fun fact: Rhoads performed with the Quiet Riots band before playing as Ozzy Osbourne's guitarist.
6 – Tom Morello
Tom Morello is an American songwriter, musician, rapper, singer, political activist, and actor. He was born in May 1964 in Libertyville, Illinois, and is well known for his prowess in using guitar effects. He incorporates feedback noise, tapping, and unconventional picking. Tom Morello has played in various rock bands and rock supergroups throughout his music career. Some of the bands and groups Tom Morello has played for include:
Rage Against the Machine
Audio Slave
Lock Up
The Night Watchman
Prophets of Rage
One of his most notable achievements is being ranked 40th in Rolling Stone's list of 100 best guitar musicians of all time.
5 – Keith Richards
Keith Richards is a well-known English musician famous for being the guitarist, co-principal songwriter, vocalist, and co-founder of the popular English rock band, The Rolling Stones. Born in December 1943 in Dartford, Kent, Richards has an impressive music career that spans more than six decades.
He also has various awards and accolades, proving he is one of the best guitar musicians in the world. He was inducted into the Rock and Roll Hall of Fame in 1989. In 2004, he earned his spot in the UK Music Hall of Fame. In 2011, he was ranked 4th on Rolling Stone's magazine list of the 100 best guitarists of 2011.
4 – Bruce Springsteen
Bruce Springsteen is one of the best guitar musicians in the world. This songwriter, singer, and bandleader was an exemplary rock performer in the 70s and 80s. During his music career before the early 2000s, Springsteen played for various bands, including:
E Street Band
The Castiles
Steel Mill
Ringo Starr & His All-Starr band
The Sessions
Bruce Springsteen is also among the top-selling music artists in the world, having sold 150 million records and released at least 20 studio albums. He has won 20 Grammy Awards, an Academy Award, two Golden Globes, and a Tony Award. In 2016, former President Barack Obama awarded him the Presidential Medal of Freedom for his achievements.
3 – George Harrison
Another guitarist worth mentioning is George Harrison. He was a British musician, singer, and songwriter and will forever be considered one of the best guitarists of all time and The Beatles' lead guitarist.
The Beatles were considered one of the most influential rock bands in the world. Harrison was the youngest member of the band and was popularly known as the "quiet Beatle." As for his achievements, Rolling Stone ranked Harrison 11th among the 100 Greatest Guitarists of All Time, and he has been inducted twice into the Rock and Roll Hall of Fame.
2 – Eric Clapton
Eric Clapton is also one of the greatest guitarists of all time. Between the late '60s and the early '70s, many considered Clapton one of the most influential British rock guitarists for his master of the blues. But before becoming a songwriter and singer, Clapton played for:
Yardbirds
Bluesbreakers
Cream
Blind Faith
Dereck and the Dominos
Eric Clapton has received various accolades and awards during his lifetime. In 1993, he won three Grammys for Song of the Year, Record of the Year, and Album of the Year.
1 – Jimi Hendrix
Top on the list of the best guitarists of all time is Jimi Hendrix. Hendrix was an American singer, composer, and rock guitarist legend. Many musicians consider him one of the best electric guitarists of all time.
He is known for fusing traditional American blues, soul, jazz, and rock with British techniques of avant-garde rock. Before launching his solo career, Jimi Hendrix had a successful music career playing for various bands, including:
Curtis Knight and the Squires
Jimmy James and the Blue Flames
The Jimi Hendrix Experience
Band of Gypsys
Hendrix received numerous music awards. In 1968, he was named the Artist of the Year by Billboard, while Rolling Stone declared him the Performer of the Year.
20 Best Concerts Boomers Have Been To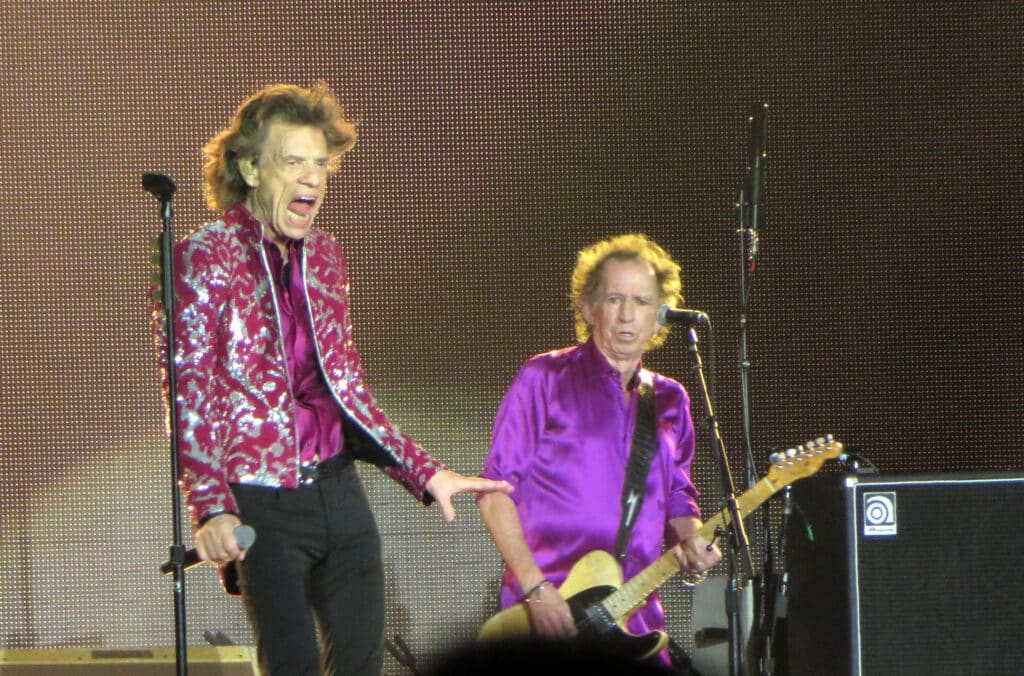 20 Best Concerts Boomers Have Been To
20 Best 70s Rock Bands
30 Best Guitar Solos of All Time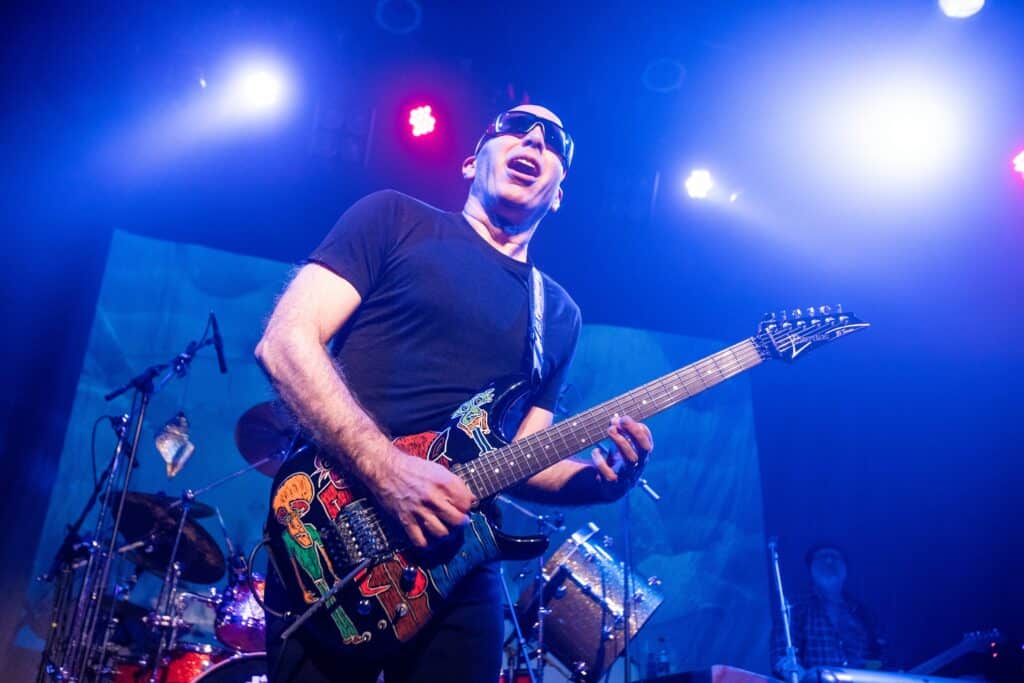 30 Best Guitar Solos of All Time
10 Hardest Musical Instruments to Learn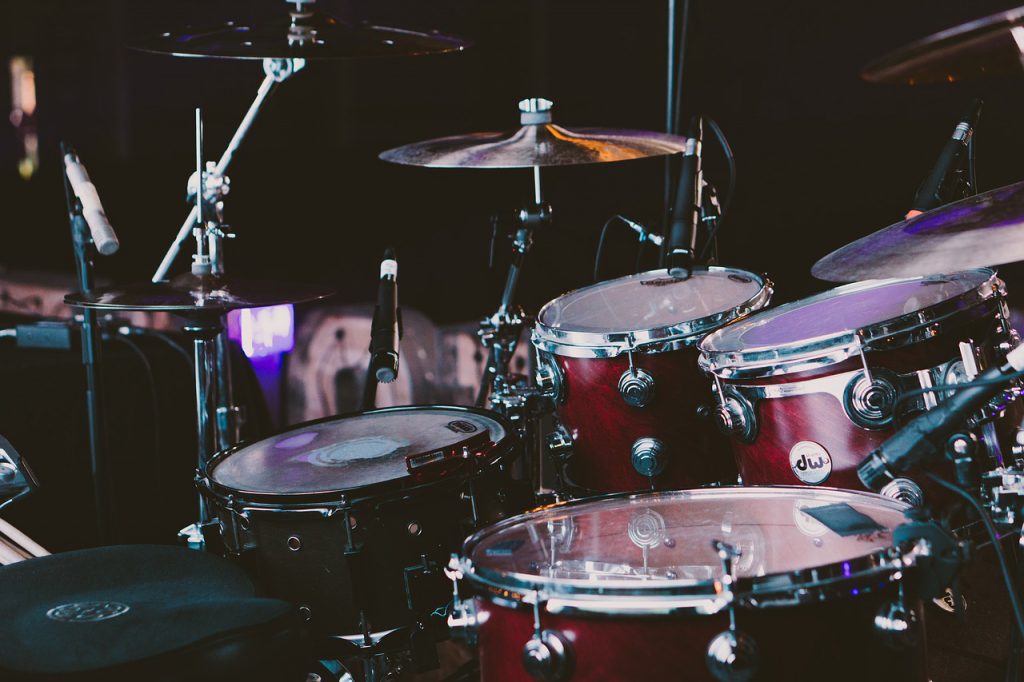 Learning a musical instrument can be one of the most rewarding things you take. No matter what instrument you choose, there are always challenging parts to master any instrument. However, some instruments are naturally harder than others to even learn as a beginner, let alone master.
10 Hardest Musical Instruments to Learn