The 90s were known for many musical developments, including pop singers like Britney Spears, boy bands like Backstreet Boys, and the development of alternative and grunge rock. Many rock bands formed or grew in the 90s, and here are some favorites.
Chumbawamba
While a lot of people may not know the name of the band since their Tubthumping song was a one-hit wonder, they know the lyrics. One Redditor didn't even type the band's name, saying "the only right answer is the band that sings songs that remind us of the good times and sings songs that remind us of the better times."
Alice in Chains
Another popular 90s band was Alice in Chains. One poster even named their "horse Rooster after their song."
Soundgarden
Soundgarden was an influential American rock band from Seattle, known for its unique blend of grunge and alternative metal, with notable hits like "Black Hole Sun" and "Spoonman". Someone said "they were so different – so very good…"
Pearl Jam
Another Seattle-founded band, Pearl Jam was revolutionary to the grunge music scene. Redditors especially loved the album Ten.
Rage Against the Machine
Rage Against the Machine is an iconic American rock band known for their fusion of rap and heavy metal, and their politically charged lyrics. Their seminal hits like "Killing in the Name" and "Bulls on Parade" have left an indelible mark on the landscape of 1990s music and culture.
Radiohead
Radiohead is a critically acclaimed British rock band known for their innovative and experimental sound, with genre-defying albums like "OK Computer" and "Kid A" shaping the direction of alternative music. One poster fondly remembers "listening to Kid A when it came out and thinking 'well I guess it is the year 2000 and we're in the future now'."
Nirvana
Rounding out the list of Seattle bands, Nirvana was another band that changed the landscape of grunge music. One person said, "they really started my deep passion for music. They fostered a whole generation's passion for music."
The Cranberries
Known mostly for their songs "Dreams" and "Linger," one poster called The Cranberries "Iconic."
Green Day
Green Day is an American punk rock band formed in 1987, known for their rebellious lyrics and high-energy performances. With influential albums like "Dookie" and "American Idiot," they've played a pivotal role in the resurgence and evolution of punk music into the mainstream.
The Smashing Pumpkins
The Smashing Pumpkins are an American alternative rock band that emerged in the early 90s, renowned for their layered sounds and introspective lyrics. Known for their albums "Siamese Dream" and "Mellon Collie and the Infinite Sadness," they've left an indelible impact on the alternative rock landscape.
Stone Temple Pilots
Stone Temple Pilots are an American rock band that rose to fame during the grunge movement of the early 1990s, best known for their distinctive blend of hard rock, psychedelia, and grunge. Their memorable hits like "Plush" and "Interstate Love Song," along with albums such as "Core" and "Purple," have solidified their place in rock history. One poster particularly liked the acoustic version of "Plush" better than the original.
Melvins
People think the Melvins still do great live performances, and one commenter said, "If you're not familiar with Melvins check out the album Houdini. Kurt from Nirvana used to roadie for them occasionally."
Pixies
Lots of people loved the Pixies, but one commenter had a great story:
"When I saw The Pixies a section of the roof had quite literally fallen on our seats. There was a massive concrete slab (no rubble, they had cleaned that up) where we were supposed to sit. It was 23rd row. I went and grabbed the usher, and asked what we should do.
They shrugged. "Go to the front, I guess."
And that's how I have Kim Deal's pick on my dreamcatcher."
Nine Inch Nails
A well-known 90s grunge band, one commenter said "Man the 90s had it all."
Garbage
Garbage is an American-Scottish alternative rock band formed in 1993, known for their fusion of diverse genres like grunge, techno, and trip hop. With acclaimed albums like their self-titled debut "Garbage" and the follow-up "Version 2.0," the band has made a significant impact with their unique sound and socially-conscious lyrics.
One person said they "Got to see them live a couple of years ago when they toured with Alanis. They still sound amazing."
REM
A popular band that started in the 80s, they were a well-known band in the 90s with one user claiming they "were the biggest band in the world in 1995."
Weezer
Another influential 90s band, one commenter said that they will "never get tired of Pinkerton."
The Offspring
A well-known band of the 90s that even Weird Al parodied, one user mentioned that the lead singer is also a genius, having attained a PhD in molecular biology.
Gin Blossoms
Gin Blossoms created several pop songs during the 90s. One commenter said that "All the other 90s bands are 'Hey Jealousy.'"
Deftones
Deftones is an American alternative metal band from Sacramento, California, formed in 1988, renowned for their experimental, genre-blending style. Their distinct sound combines elements of metal, shoegaze, dream pop, and trip hop, resulting in critically acclaimed albums like "White Pony" and "Diamond Eyes."
Red Hot Chili Peppers
While they were "formed in the 80s, but they really took off during the 90s."
Blur
Most famously known for "Song 2", one Redditor said "Phenomenal songwriting. They had a sound, but there's nothing samey about their music; they kept it fresh and exciting."
Faith No More
One commenter said, "They never get enough love when talking about 90s music!"
Modest Mouse
Several commenters were surprised at how low in the list they were. One poster said, "All the albums and eps were incredible in the 90s."
Oasis
While a popular band in the U.S., one commenter said "I wonder how many realize how massive they were in the UK and worldwide. What Nirvana is to grunge Oasis is to Britpop."
And Many Others
Redditors also loved Foo Fighters, Ween, Jane's Addiction, Korn, Limp Bizkit, Blink-182, and many others.
This thread inspired this post.
10 Greatest Rock Bands of All Time, According to Redditors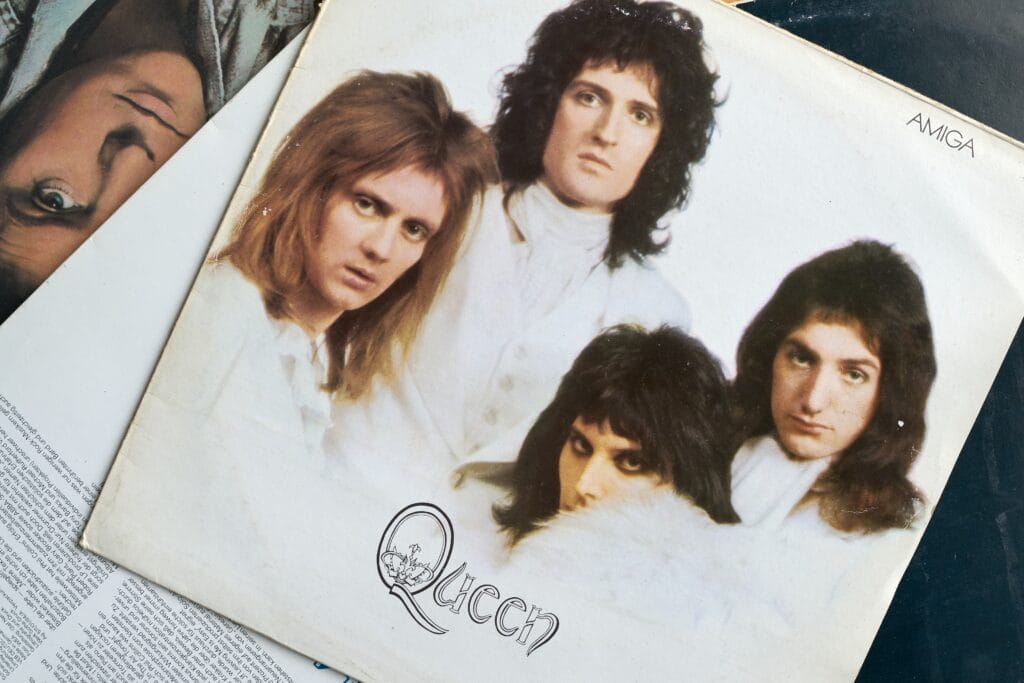 10 Greatest Rock Bands of All Time, According to Redditors
20 Most Famous Guitarists of All Time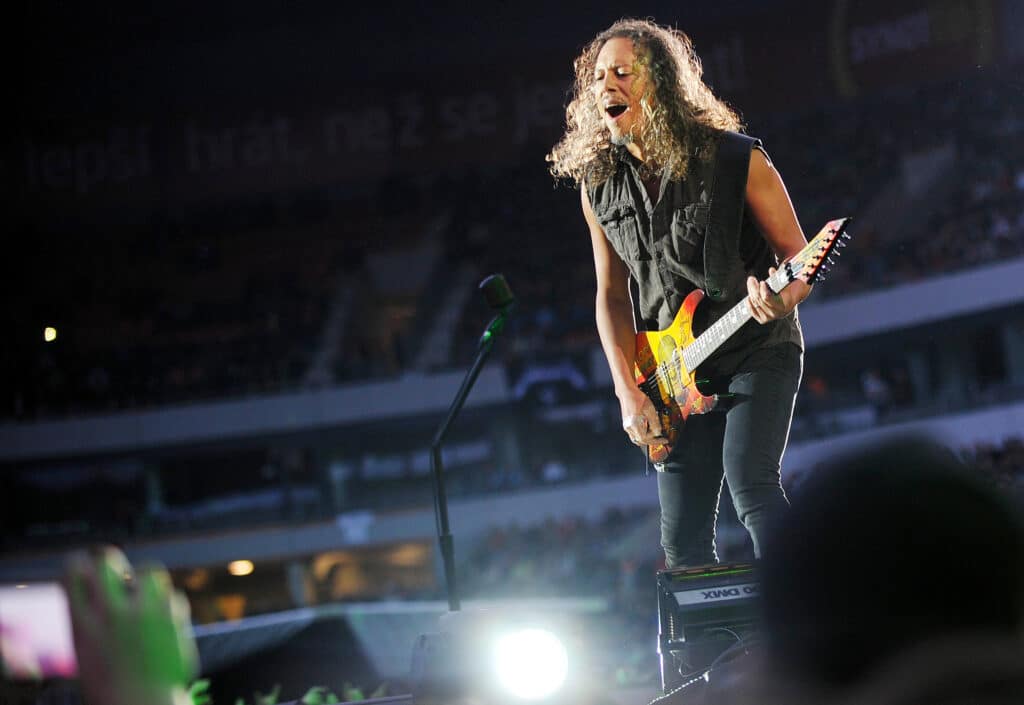 20 Most Famous Guitarists of All Time
20 Best 80s Bands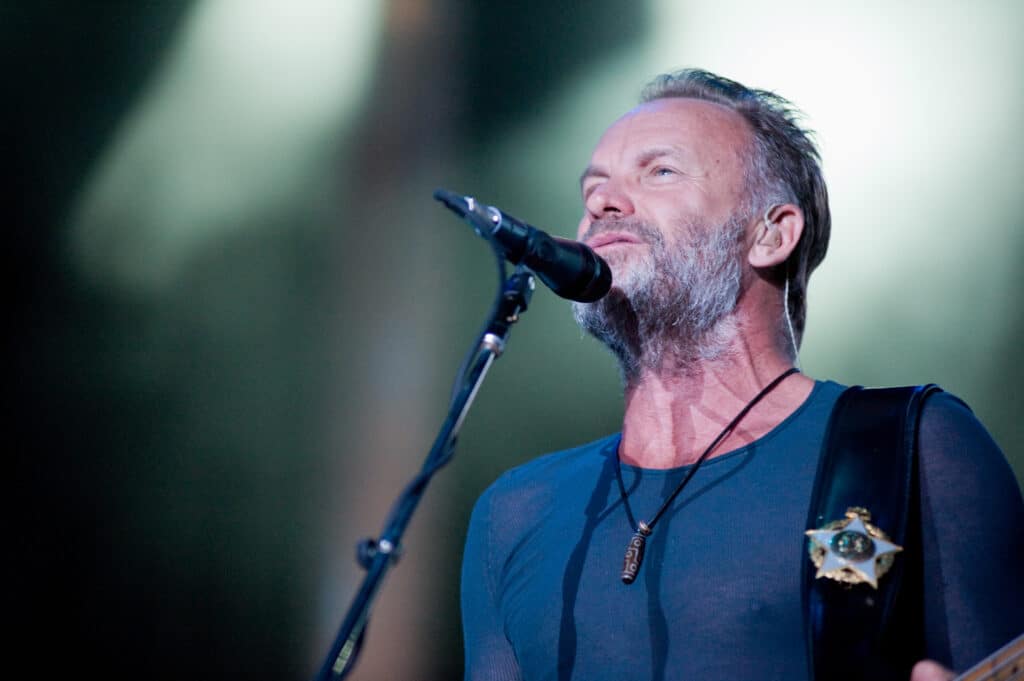 Best Guitar Solos of All Time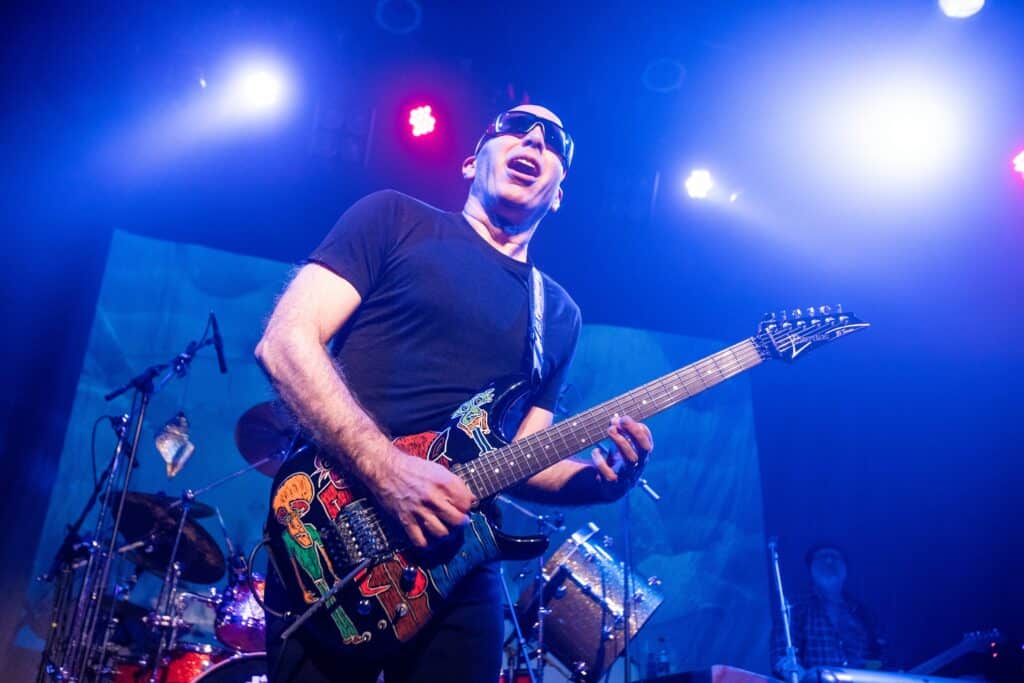 30 Best Guitar Solos of All Time
20 Best Concerts Boomers Have Been To