Vivaldi's Four Seasons is a very popular classical music piece that was composed by Vivaldi in 1725. Originally written for solo violin accompanied by...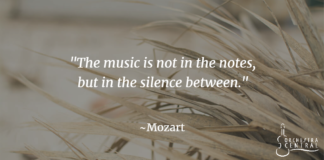 Music can change lives and thankfully there are music quotes that capture how music has affected everyone from Einstein to Taylor Swift. Find our...
The cello is without a doubt one of the most beautiful sounding instruments out there. It's very popular in modern music but holds a...
If you thought learning the violin was hard, try playing it while having brain surgery! One patient in London underwent brain surgery to have...