Have you ever wondered what the best symphonies of all time are? We have, so we spent tens of hours listening various recordings of the...
Even if you're asking yourself right now, "What is the Circle of Fifths?" it's probably come into your life before - maybe without you...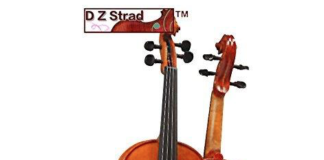 As a violinist, you need to understand who makes your instrument and what the quality of your violin is. Since the quality of your...
Have you ever wished that you could build musical instruments from LEGOs? Youtuber WowBrickArt has now made it possible. With his homemade videos showing you...
Dubbed as one of the most expressive instruments, the violin creates a lot of stories from its tone alone. But there are more stories...