Classical music is typically thought of as calming and romantic. You wouldn't expect to be headbanging at a symphony concert, but these pieces will...
Cellos have the greatest solo repertoire in orchestras after violins, though many cellists would argue that their pieces are better. The smoothness of the...
Need a gift for a favorite cello player? Finding the best cellist gifts for them can be tough, but don't fear! Whether you're looking...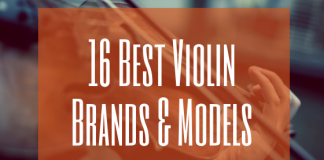 Buying a new violin is a huge investment and challenge if you don't know what to look for. You want to make sure that...