Many instruments are capable of producing tones over a wide range of pitches. However, there are a few instruments that produce tones that are...
ONE, two, three, four. ONE, two, three, four. Musical rhythm can be broken down into meters, usually denoted by a four or...
Whether your kid came to you asking to play violin, you want your child to start playing the violin, or you want to buy...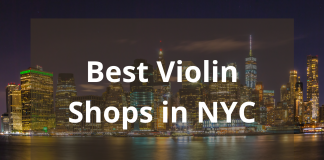 Finding a great violin shop is critical no matter what city or town you live in. NYC is no exception. Since NYC is so...
Dubbed as one of the most expressive instruments, the violin creates a lot of stories from its tone alone. But there are more stories...