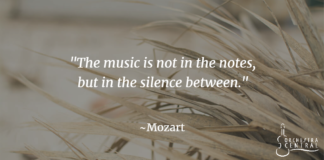 Music can change lives and thankfully there are music quotes that capture how music has affected everyone from Einstein to Taylor Swift. Find our...
Beethoven composed some of the best music of both the romantic and classical music periods. His works became immortal with 9 symphonies, 38 piano...
Buying violin strings may seem like a routine that you have to go through every six months to a year, but it doesn't have...
Dubbed as one of the most expressive instruments, the violin creates a lot of stories from its tone alone. But there are more stories...