American Grammy award winner violinist, Mr. Joshua David Bell once was quoted saying "When you play a violin piece, you are a storyteller, and...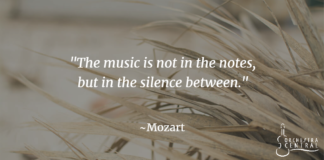 Music can change lives and thankfully there are music quotes that capture how music has affected everyone from Einstein to Taylor Swift. Find our...
Dubbed as one of the most expressive instruments, the violin creates a lot of stories from its tone alone. But there are more stories...
If you've thought about learning the violin, then this guide will help you get started. We will cover the basics of buying a violin...