Throughout time, music has influenced many cultures and the world itself as a form of self-expression and storytelling. But even more impressive are the...
Beethoven composed some of the best music of both the romantic and classical music periods. His works became immortal with 9 symphonies, 38 piano...
This centuries-old question about the difference between fiddle and violin is ever present, and it's safe to say that no one knows the answer...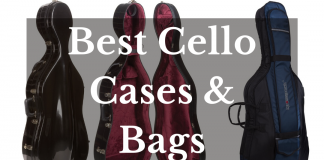 Cellos are very delicate instruments that can get scratched or broken very easily due to their size and weight. Even if you are extremely...