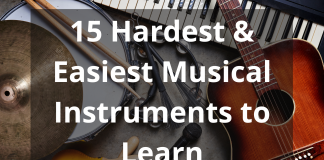 Learning a musical instrument can be one of the most rewarding things you take. No matter what instrument you choose, there are always challenging...
Beethoven's 5th Symphony is one of the most well-known pieces of music ever composed. In fact, if you ask anyone to hum a melody...
Buying the best viola strings that make your viola sing can be challenging since there are so many brands available.  In order to help...
Our free bass tuner is the easy way to tune your bass on the go. Simply click "Play" on the note that you're trying...
Dubbed as one of the most expressive instruments, the violin creates a lot of stories from its tone alone. But there are more stories...