The flute is one of the oldest and most popular instruments that has been a part of orchestras for centuries. They are beautiful instruments...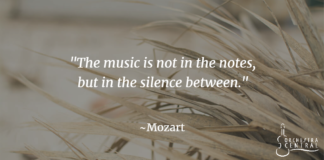 Music can change lives and thankfully there are music quotes that capture how music has affected everyone from Einstein to Taylor Swift. Find our...
So you're looking to step up from your very first bow… or maybe you're looking for an "all-terrain" second bow… or maybe you're a...
As a string player, there are some things that are indispensable to keep your instrument up and running. These things are not only crucial,...