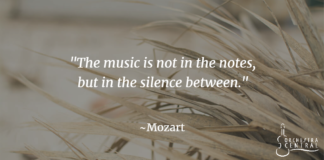 Music can change lives and thankfully there are music quotes that capture how music has affected everyone from Einstein to Taylor Swift. Find our...
Throughout time, music has influenced many cultures and the world itself as a form of self-expression and storytelling. But even more impressive are the...
Learning the violin is an exciting yet very daunting task. It requires commitment and constant practice in order for you to become a skilled...
Johan Sebastian Bach is one of the best composers we have seen in the history of humankind. His music was precise, soulful, innovative, spiritual...