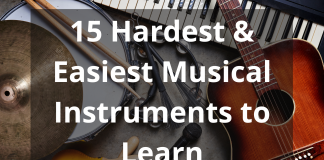 Learning a musical instrument can be one of the most rewarding things you take. No matter what instrument you choose, there are...
Have you ever wished that you could build musical instruments from LEGOs? Youtuber WowBrickArt has now made it possible. With his homemade videos showing you...
Yamaha has established itself as one of the premier musical instrument companies. Founded in the late 1800s as Nippon Gakki Company, Yamaha started with...
Orchestra instruments are divided into four main sections: string, brass, percussion, and woodwind. Each one is crucial to an orchestra's sound. And,...