Many musicians get their start at a young age and succeed creatively in their careers. However, that's not enough for some musicians. Some want to stretch their intellectual prowess and attend top universities for bachelor's, master's, and even doctorate degrees.
Brian May
Brian May is an iconic guitarist and songwriter, best known as a member of the rock band Queen. He is also an accomplished astrophysicist. In 2007, he completed his Ph.D. in astrophysics from Imperial College London. His dissertation, "A Survey of Radial Velocities in the Zodiacal Dust Cloud," reflects his scientific prowess and curiosity about the universe.
Greg Graffin
Greg Graffin is the lead vocalist for the punk band Bad Religion, known for his high-energy performances and socio-political lyrics. But his accomplishments aren't just musical. Graffin earned a master's degree in geology from the University of California, Los Angeles, and a Ph.D. in zoology from Cornell University. His academic focus is on evolutionary biology, a topic he often weaves into his music.
Dexter Holland
Dexter Holland is the lead singer for the punk rock band The Offspring. Along with his music career, Holland pursued a doctorate in molecular biology from the University of Southern California. In 2017, he completed his Ph.D. with a research focus on HIV and immunodeficiency viruses.
Milo Aukerman
Milo Aukerman is known as the lead singer of the punk rock band Descendents. However, he also holds a PhD in biochemistry from the University of Wisconsin-Madison. Aukerman's academic and musical pursuits have often been interconnected, with the Descendents even taking a hiatus when he went to graduate school.
Tom Scholz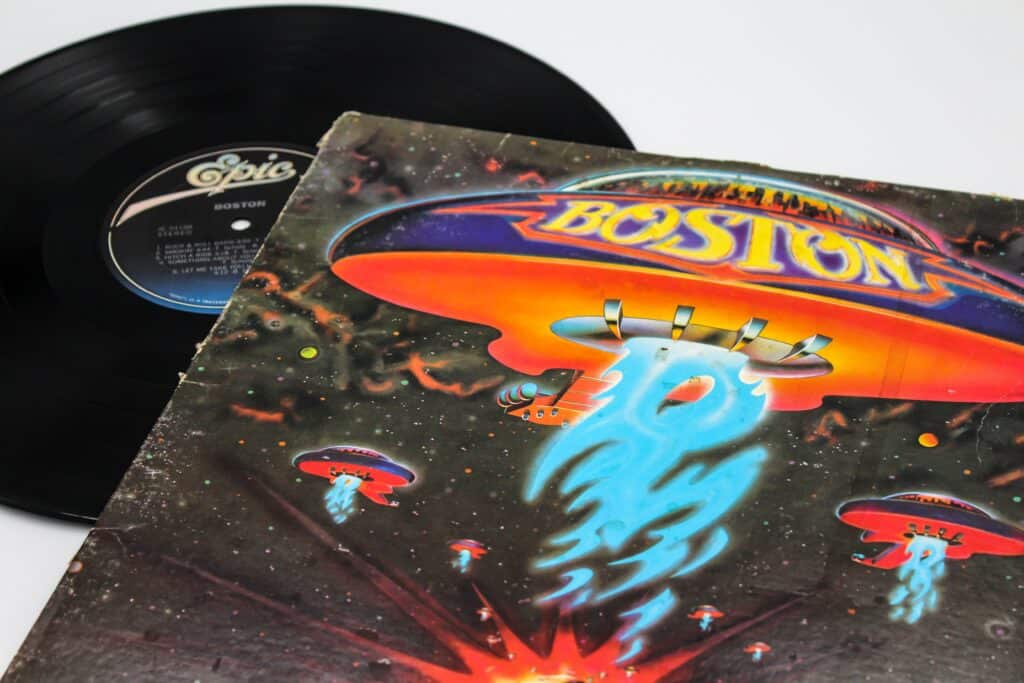 Tom Scholz is a musician and inventor, most famous as the founder of the rock band Boston. His achievements in music technology are complemented by his master's degree in Mechanical Engineering from the Massachusetts Institute of Technology. He utilized his technical expertise to design unique guitar effects that helped define Boston's sound.
Dan Snaith
Dan Snaith is a Canadian musician and producer known under the names Caribou, Manitoba, and Daphni. He is not only a critically acclaimed artist but also a mathematics scholar. Snaith holds a Ph.D. in Mathematics from Imperial College London, with a thesis on Overconvergent Siegel Modular Symbols.
Jeff "Skunk" Baxter
Jeff "Skunk" Baxter is a guitarist known for his work with Steely Dan and The Doobie Brothers. Baxter, however, has an equally impressive career outside of music. He is a defense consultant with a specialty in missile defense, often advising US Congress and the Pentagon, applying his self-taught knowledge of advanced technologies and military systems.
Art Garfunkel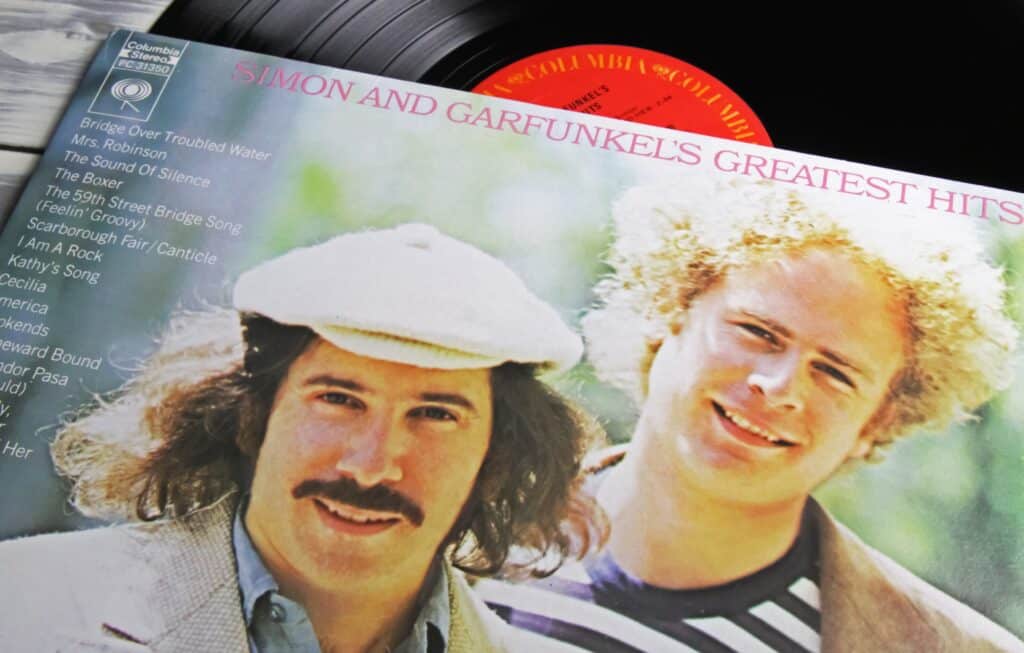 Art Garfunkel is known for his work as half of the folk duo Simon & Garfunkel. Apart from his iconic musical career, Garfunkel earned a master's degree in mathematics education from Columbia University. He had intended to pursue a Ph.D. in mathematics before his music career took off.
Sterling Morrison
Sterling Morrison, best known as a guitarist for the influential rock band The Velvet Underground, also pursued an academic path. After leaving the band, Morrison earned a Ph.D. in medieval literature from the University of Texas at Austin.
John Maus
John Maus is a musician and composer known for his unique blend of pop, noise, and classical music elements. He holds a Ph.D. in Political Philosophy from the University of Hawaii. His doctoral thesis was on the concept of love in the work of French post-structuralist philosopher Alain Badiou.
Rivers Cuomo
Rivers Cuomo is an American musician and the lead vocalist, guitarist, and songwriter for the rock band Weezer. Born in 1970, Cuomo has demonstrated both musical and intellectual prowess throughout his career. After the success of Weezer's first two albums, he enrolled at Harvard University in 1995, studying English and music, and alternated between music and academic pursuits over the next decade.
He eventually graduated with a Bachelor of Arts in English in 2006. Cuomo's thoughtful, often introspective lyrics, combined with Weezer's catchy melodies and alt-rock sound, have contributed to the band's enduring popularity. Notably, his compositions often exhibit a nuanced understanding of musical structure, with some songs featuring complex harmonies and unconventional song structures.
Bruce Dickinson
Bruce Dickinson is the lead singer of Iron Maiden, one of the most successful heavy metal bands of all time. Dickinson doesn't have an advanced degree, but he's a certified commercial pilot, a published novelist, a radio host, and an expert fencer. His broad range of skills and interests outside music underscore his intelligence and adaptability.
Featured Photo from Shutterstock.
20 Most Famous Guitarists of All Time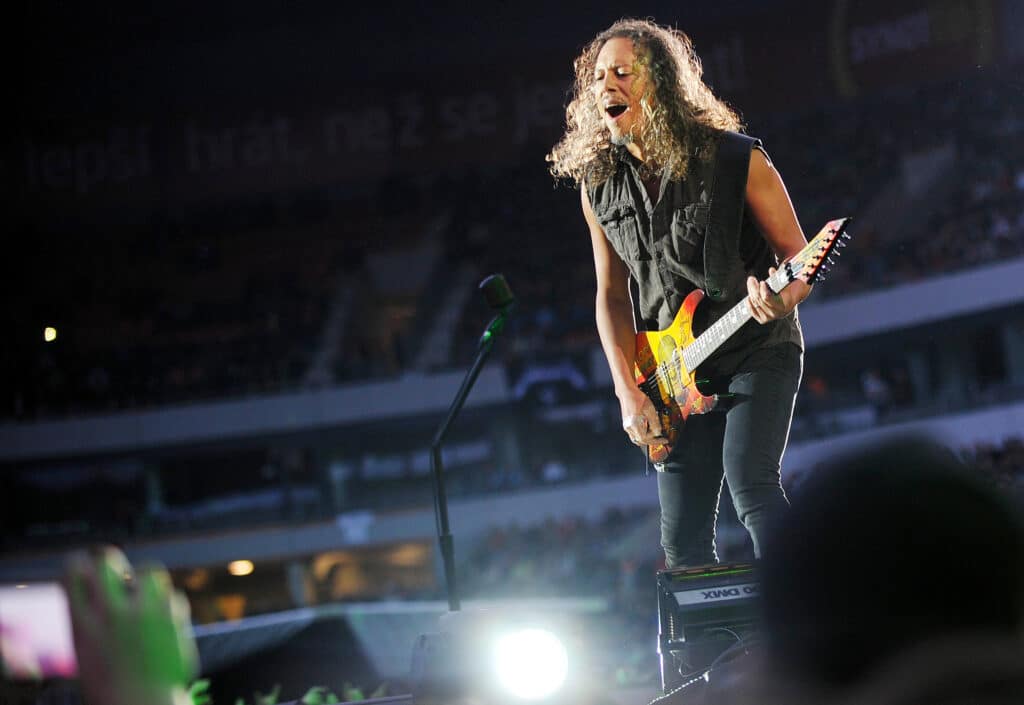 20 Most Famous Guitarists of All Time
10 Hardest Musical Instruments to Learn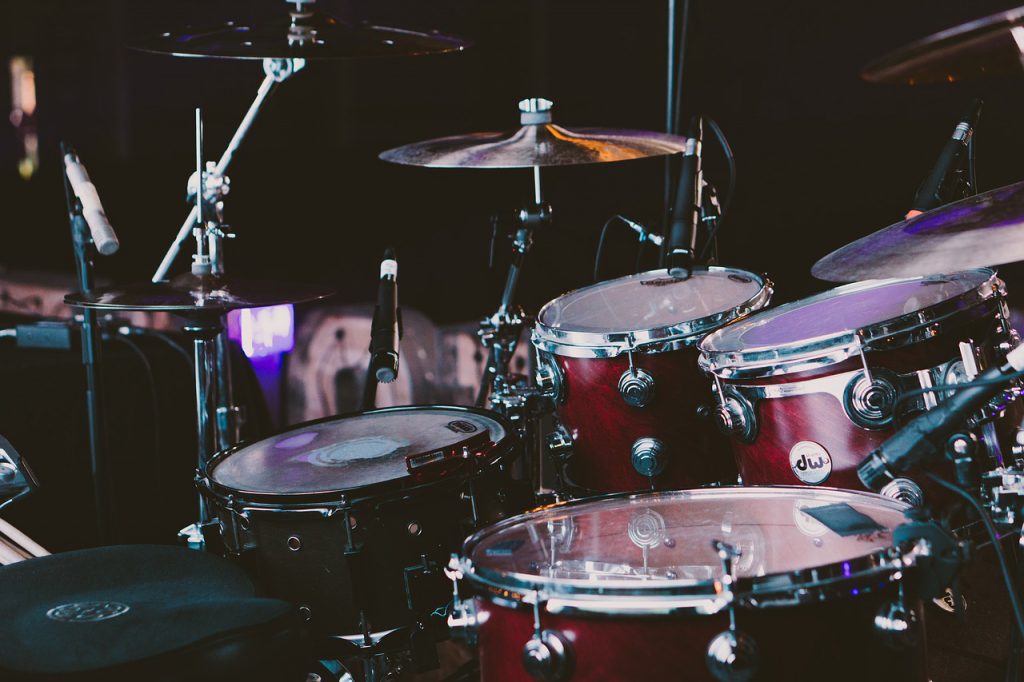 10 Hardest Musical Instruments to Learn
Best Guitar Solos of All Time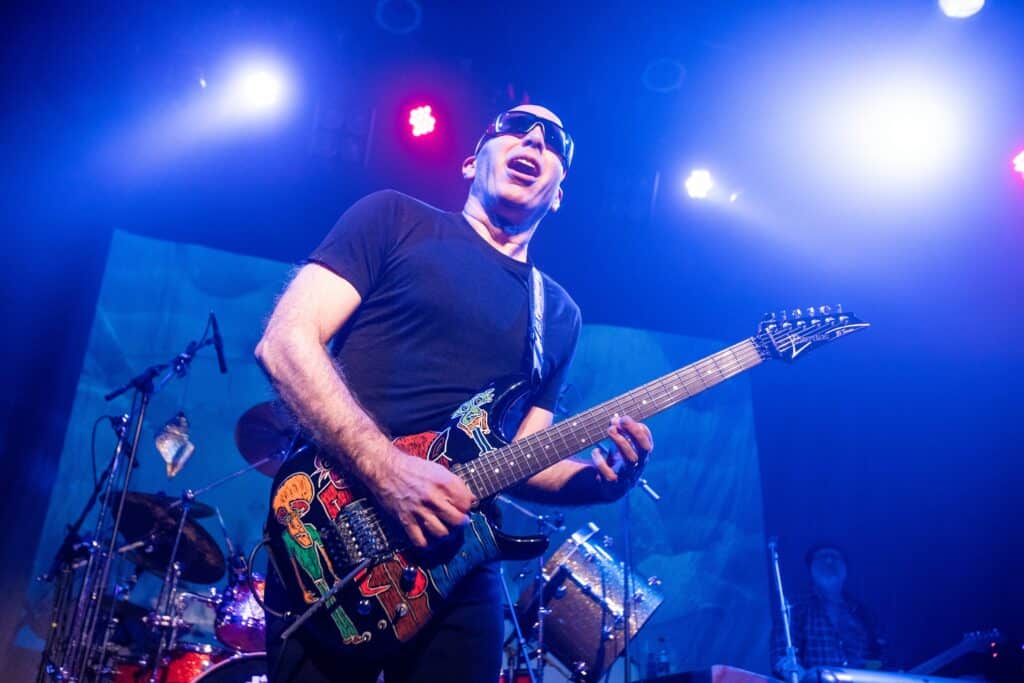 30 Best Guitar Solos of All Time
20 Best Concerts Boomers Have Been To